Foundations in Biometric Integration (BMI) Dr. Ray Becker – MKE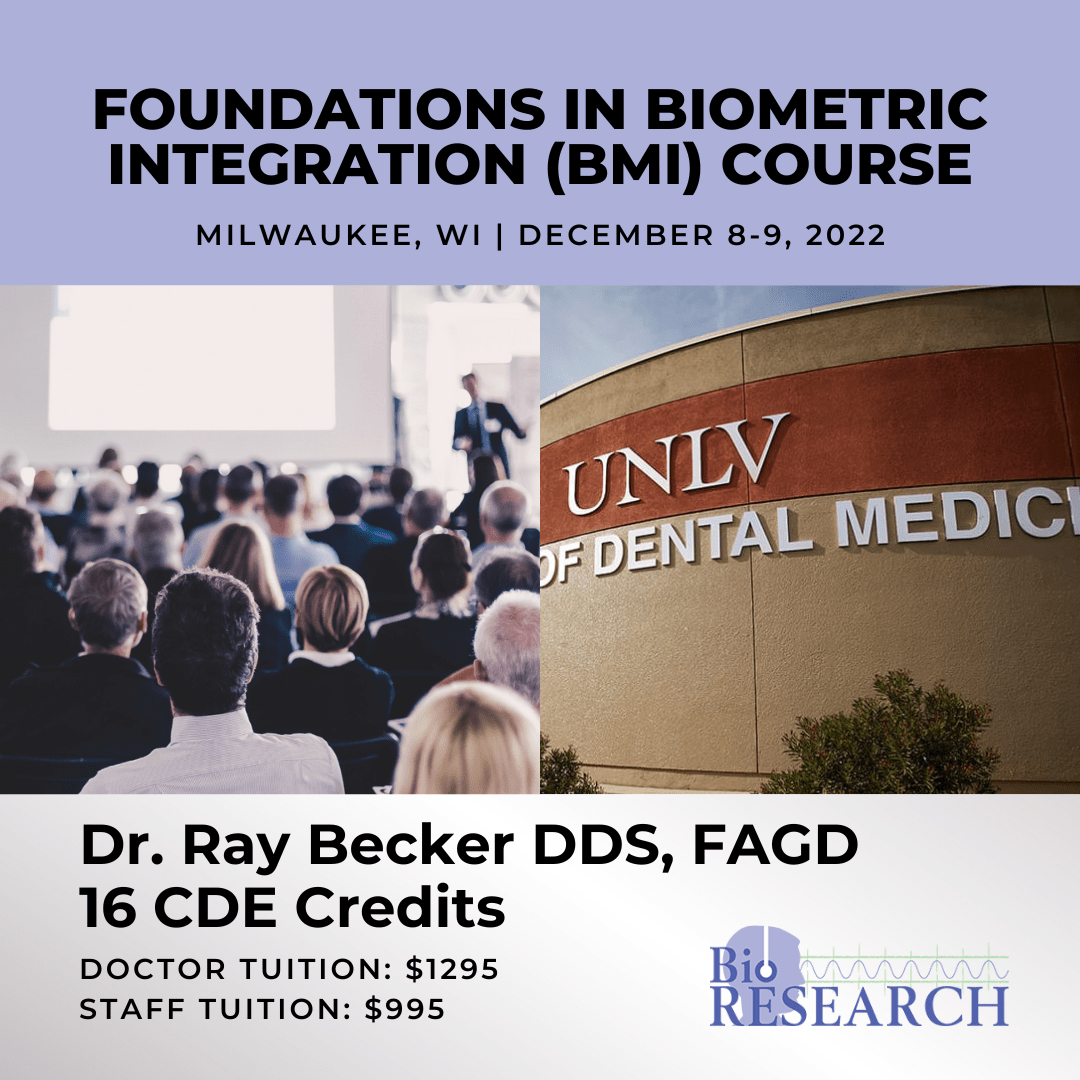 Join us in Milwaukee at the BioRESEARCH headquarters December 2-3, 2022 for Foundations of BioMetric Integrations with Ray Becker. Learn to interpret the four different diagnostic aids for the stomatognathic system. Including, joint vibrational analysis for TMJ, Electromyography for the muscles of the head and neck, Jaw Tracking for 3D kinesiology studies, bite registrations and the T-Scan Novus technique for occlusal case finishing. These aids can be used separately or in an integrated system. The aids are taught in tandem to help highlight the interplay between TMJ, craniofacial muscles, jaw movement and position, and occlusion.
Dr. Ray Becker DDS, FAGD is internationally renowned as a pioneer, innovator, and integrator of advanced technologies in real-world clinical dentistry. His focus as a full-time practicing dentist is on comprehensive, reconstructive, and esthetic dentistry. Learn more about the course and Becker's method here.