Advanced Biometric & TMD Application (ABTMD) – Dr. Smith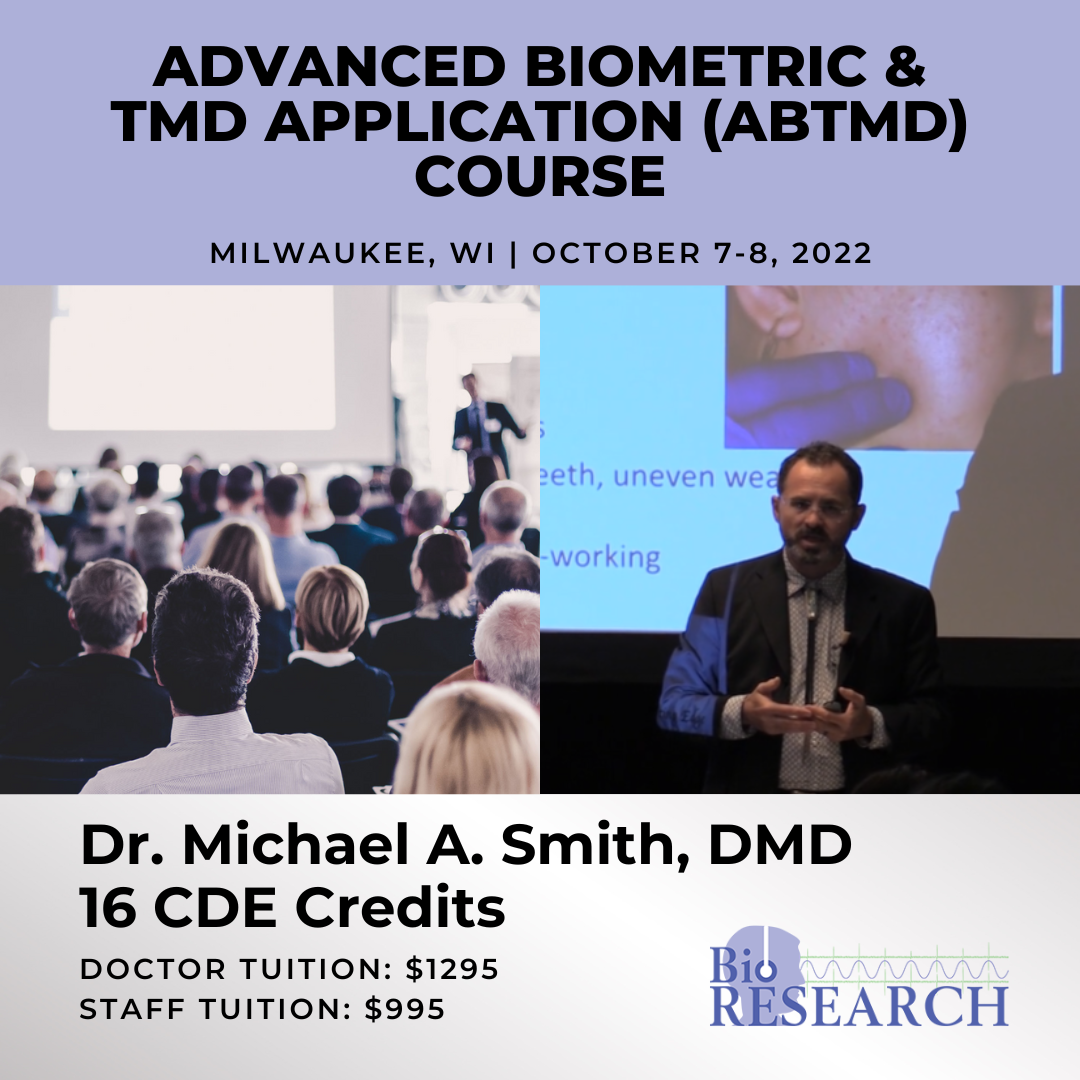 Join us in Milwaukee this October for this seminar presented by BioResearch with Dr. Michael Smith. Dr. Smith presents a predictable and profitable system for addressing the three pillars of craniofacial physiology in general dentistry and TMD. A simple system for stable joints, healthy muscles and a balanced occlusion for any dental practice, this system not only adds to your bottom line by expanding your services offered, but it also feeds the restorative portion of your practice.
Dr. Mike Smith – is a master at bringing the data from biometrics into the diagnosis and subsequent treatment of his patients. Learn more about the course here.
Register and pay tuition here.